Dr Penny Sartori worked as a nurse in a British hospital for 21 years, 17 of those being in Intensive Care. She is highly experienced and skilled in her role as an intensive care staff nurse; and has conducted unique and extensive research into the near-death experiences (NDEs) of her patients. In 2005 she was awarded a PhD for her research into NDEs.
Dr Sartori's work has received worldwide attention and media coverage. She has spoken at many conferences both nationally and internationally and her work has received the attention of HRH Prince Charles.
Here is a video of Dr Sartori speaking about her work:
Her 2008 academic monograph, The Near-Death Experiences of Hospitalised Intensive Care Patients: A Five Year Clinical Study, was published by The Edwin Mellen Press.
Dr Sartori regularly gives lectures and study days on NDEs and the spiritual aspects of patient care at the end of life. She is available for radio and television interviews and is frequently commissioned to write articles for journals and magazines on her subject.
In 2011 Dr Sartori gave numerous radio interviews around the UK release of the Warner Bros film Hereafter, directed by Clint Eastwood.
Read Penny's Blog for all the latest developments
Penny can also be contacted via her blog
Follow Penny on Twitter: @drpennysartori
Dr Penny Sartori's latest book, The Wisdom of Near-Death Experiences, published by Watkins is available at:
back to top
home
about
contact
publications
blog
media
NDE cases
events
Email: info@drpennysartori.com. You can also contact Dr Sartori by clicking HERE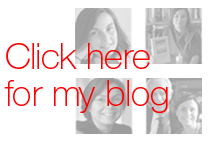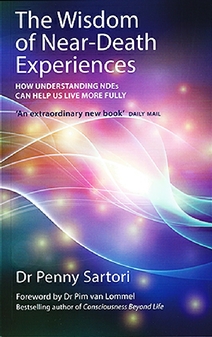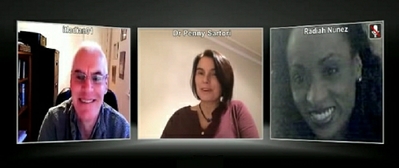 Hear the
Coast to Coast
AM interview
Dr Sartori will be speaking at these events in 2015:
Friday 23rd January: Watkins Bookshop, 19 Cecil Court, London WC2N 4EZ
6pm - 7pm
Monday 4th May: Olympia, London: The Mind, Body, Spirit Show: 'Conversations on Consciousness' with Anthony Peake 11.30am -1pm
home
contact
blog
NDE cases
publications
media
about
events